Installation of a home automation system for smart home in Tunisia
Home automation is a building technique that centralises and automates the various electrical appliances in your home or business to maximize efficiency and ease of use. Home automation brings together technologies in the field of information and communications (ICT) to apply them in our homes and guarantee us optimal comfort. Our electricians, experts in home automation, have developed a special skill in this field still emerging in Tunisia and we will know how to demonstrate the full potential for your projects.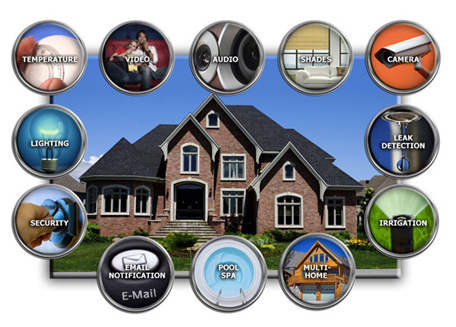 Home automation in Tunisia in a nutshell
The principle is very simple. It's about using technologies like
Motion detectors,
Sound detectors
Telecommunications to allow us to regulate our electrical network from a central panel
From your tablet
From your smart phone.
From there, you can determine what temperature the heater or air conditioner should adjust and even what time the coffee maker should automatically prepare a coffee, among other things. There are many residential applications to this technique, but that's not all. By integrating these technologies into your building, thus updating your electricity network, you will prevent energy waste, thus saving on your bill. It is also a technique that has developed a whole field of application for the elderly, because it makes their home safe and facilitate their daily activities. Home automation can be a part of new construction as well as being integrated with existing buildings.
Home automation is increasingly used in homes, hotels, public places, factories … in short, individuals and businesses are becoming more aware of the potential of home automation.
Feel free to explore the subject on our site or to contact one of our professionals to learn more about the possibilities offered by this field of expertise. We are always pleased to discuss with our clients their projects and to establish an action plan to implement your work.
Make your home smart and obedient!
Home automation at home? It's possible
Your home or residence already has an electrical circuit, a heating system, electrical appliances, electronic equipment … The idea is to add new devices, to equip as many devices as possible with the ability to communicate with each other and with a control unit (with spinning or not), and centralize the programming and control of all these devices and the network itself to only one place. Several interfaces such as your desktop or laptop, your tablet, cell phone … can act as a universal remote control, whether it is an Android or iOS system.
There is also the wall control panel.
A home automation system for energy saving
The smart home goes far beyond the gadget, the sliding door that opens and closes itself. In fact, people are becoming increasingly aware that with home automation, for example, they can achieve significant energy savings. The electricity bill, in fact, is no longer the same when heating, lighting and some electrical devices start only when required and for a specific duration.
Better: they always work efficiently and taking into account not only the rooms of the house and the weather outside, but also the habits and preferences of the residents. There is also less waste and less pollution generated through home automation. Your comfort level is higher and your house greener.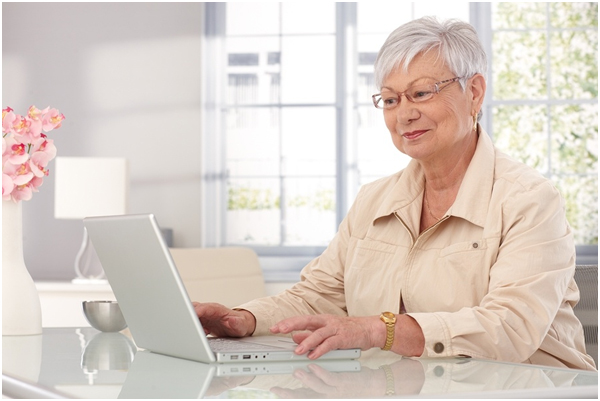 Home automation in Tunisia for the elderly is ideal
Thanks to home automation, older people can benefit from automated devices
Activate and deactivate themselves, automatically
On request and easy way from a universal remote control.
Comfort and peace of mind are more accessible than ever thanks to technology. Because it can be demanding for seniors to always move in order to adjust
Heating
Lighting
The security system
Appliances
Just to see who's knocking on the door.
With advanced communication-machine systems, the domestic sphere becomes controllable even for the elderly with loss of autonomy. The control interface (remote control) is simple to use, no need to be familiar with electronic products. Home automation allows home support, a situation that is so important for seniors, by limiting difficult travel.
In summary, in addition to facilitating the daily activities of seniors, home automation allows them to make their homes safer.
Comfort and efficiency a range of possibilities thanks to a home automation system
Whether it's an office, a business or a home, the possibilities of home automation are many and realistic. And remember that since all systems (electrical, computer, telecommunication) are connected, you can remotely control the various devices and devices you have, whether you are on your terrace, by car, in the area or outside Tunisia. Let's look at some of these possibilities.
From your cell phone, you can do some checking (did any part of the electric stove stay on?) Even if you are outside the house.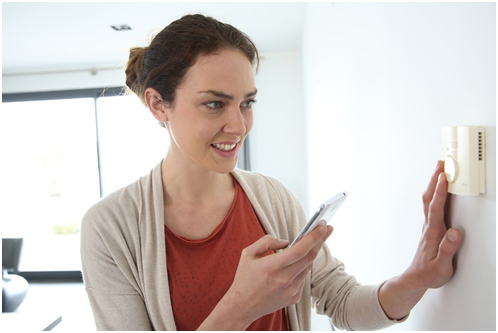 Security systems
With powerful video surveillance systems, you can now see high definition (HD) 1080p and up to 30 frames per second using small subtle or conventional cameras and in real time as much your warehouse as each of the pieces of your interior as well as the outside areas of your property, for example from your tablet and wherever you are. You can also check that your children are playing carefully in the basement or around the pool. You can even communicate with them through communication devices. Indeed, this system allows you to communicate between the rooms of the house or to ask the person who rings the door to identify themselves.
Monitoring products can be used in a stand-alone installation or integrated into an automation system.
Access control
Just enter a password on the electronic keyboard to allow access to a visitor.
It is also possible to implement digital recognition (fingerprint) or to use access cards.
In this respect, a popular system is remote / on-site remote entry / unlocking of the gateway via alphanumeric codes or digital recognition.
"Integrated" scenes and atmosphere control
A scene is the combination of several executions that lead to synchronous results, and of which you are the author. For example, installed for a movie night at home, you press a single button and
the lighting goes down
the volume of the hi-fi system increases to the desired level
the DVD player starts
the popcorn machine starts up
the slats of the blinds rotate for more privacy and the doors lock.
All this in one click! These are scenes of this kind that home automation makes possible.
Where to start? Identify your needs
Costs vary from one home automation project to another. In order for Home Service Support to give you a valid estimate, you must first identify your needs, document your project, and define your goals. The following questions are useful for doing this.
What type of automation project is desired? Is it a house under construction, an existing house, a business, a factory?
What are the dimensions of the building?
What is the value of the property?
What is the acceptable timeframe before the project starts? 30 days, 3 months, 6 months, a year?
What is the budget allocated?
What parts are involved in the project: the whole house, the kitchen, the dining room, the master bedroom, other bedrooms, the bathroom, the living room, the playroom, the office, the garage, the patio, the pool and / or another room?
Do any of the occupants have physical limitations that should be considered?
Do you have a lot of fun?
Do you spend a lot of time outside your home?
Do you consider energy saving a priority?
Do you use a smartphone or tablet?
What are your goals: to improve the appearance of your home, increase its resale value, increase its practicality, make it energy efficient, make it safer, have access to it, no matter where you are?
What do you want to control: home theater, audio system, lighting, temperature, comfort, security, surveillance, communications?
Free evaluation of the costs of a home automation system
Do not hesitate to contact one of our professionals to find out more about the possibilities offered by home automation. We are always pleased to discuss with customers and to establish a detailed action plan for all electrical and control systems. Our team also offers turnkey services, and we develop custom systems.