Electricity Troubleshooting
To minimize the risk of accidents and fire, remember to maintain your electrical installations.
For this it is important to call on a professional and specialized in the management of electrical equipment to ensure a guaranteed work and 100% satisfactory. In this case, the customer can receive informed advice on the installation to improve it, to secure it and to protect the occupants and the property.
Home Service Support provides extensive maintenance, diagnostics and analysis services using the latest technology and the best instrumentation available for measurement and evaluation.
An important aspect of our preventative maintenance program is an infrared thermographic inspection which has been recognized as the fastest and most cost-effective inspection technique for electrical equipment.
Our interventions are made during the day and all are guaranteed 6 months
Emergency Electricity Service 24h / 24 and 7/7
Because an electrical problem can happen at any time, day or night, our technicians intervene 24/7 to repair and troubleshoot your installation.
Our Electricity Maintenance Contract
Test and verification of circuit breakers
Private measurement
Application in kilovolt amperes
Energy consumption
Electrical emergency plan
Installation and repair
Repair, refurbish and rebuild electrical equipment
Study of power requirements and energy consumption
Private metering and billing systems
Electrical circuit analysis
Protection study against earth faults
Thermographic inspections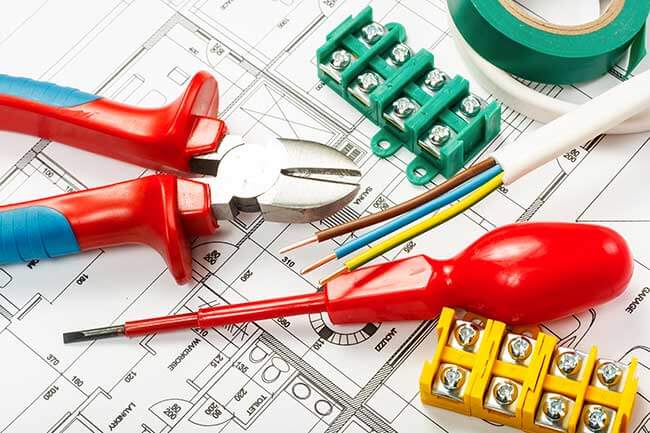 A project
A team of professionals is at your disposal for all achievements of your new projects.
Our prices are studied and our quality services.